Why is Easyroommate so much
better than advertising?
You can contact tenants directly
No time wasters will contact you
Much cheaper
With newspaper or web advertising, you pay for your ad and then hope the phone will ring. If it does ring you may get lucky and the person is exactly what you're looking for, but we know life doesn't often work like that!
Easyroommate is different: you enter your property details and tenant requirements, these are then matched against suitable tenants. You can then choose to call or email all the tenants in your matching list directly or wait for them to contact you, safe in the knowledge that your ad will only be seen by tenants who match your criteria.
For more info call our customer service team on 0800 456 1234
OK but how many tenants have you got?
60,000 tenants available.
Each day 60,000 tenants are looking, more than any other site. We have five tenants for each property listed so the odds really your favour. The site gets one million visits per month and is supported by exclusive flatshare partners including Primelocation, Findaproperty, Zoopla and Globrix.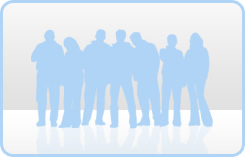 How much does Easyroommate cost?
Free to post and pay to contact.
Putting your property on the site is free. Once your ad has been posted either the tenant or landlord needs to upgrade in order to see contact details. So by listing a property for free you actually have a chance of getting a tenant for nothing. You'll be pleased to hear that memberships are surprising cheap! Just post your ad to find out prices in your area.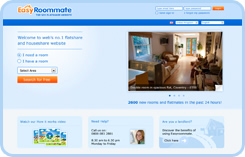 What if I want to fill a property not just a room?
No problem.
No problem. You can rent your whole property to a group of flatsharers not just a single room. To rent a property you simply split the total property trent by the number of rooms.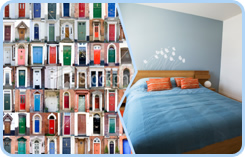 How do I get started?
If you're looking to start with a few properties simply fill in the posting form. If you have numerous properties and need to upload please call the number below.
Phone our customer service agents
0800 083 2881
OR